Used Nortel BCM 400
Refurbished Nortel IP Telephone Systems for Your Business
Buy Used Refurbished Nortel BCM 400 System
Easy to install, maintain and use. Supports digital and IP telephone sets. Security to keep your communications protected. Mobility solutions so employees are more reachable. Advanced features for today's business issues.
Buy a used Refurbished BCM 400 Package Deals
Refurbished BCM400 R4.0 equipped with 32 voice msg seats
1 GATM8 Module
1 DSM32+ Module
24 T7316e Digital Display Speakerphones
$1,799.99
Email us today or call 1-888-234-4975 to order this package.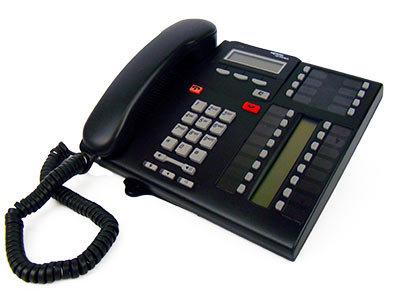 Refurbished BCM400 R3.7 equipped with 12 msg seats
1 GATM4
1 DSM16+
8 T7316 Digital Display Speakerphone
$699.99
Email us today or call 1-888-234-4975 to order this package.
Custom configuration packages available.
Sell Used Nortel BCM 400 IP Phone Systems
The Nortel BCM 400 is perfect for medium size businesses with 30 to 250 users. The Nortel BCM 400 is an all-in-one affordable solution for converged voice and data communications. The Nortel BCM 400 includes robust telephony features, voice messaging, IP networking, internet access, mobility solutions and IP telephony. The Nortel BCM 400 has highly flexible architecture that enables your business to benefit from convergence capabilities formerly only available to larger companies.
Custom Configuration to Meet Your Needs
We can design a Refurbished or new digital or VoIP phone system and telephones to fit your needs or quote our prices for a system proposal you've already received. Call us today for help configuring a system, or help with any of your telecom questions at 1-888-234-4975 or email us. If required, we can install your VoIP business phone system through our nationwide network.
Email us today or call 1-888-234-4975 for details on package pricing.