Used NEC Systems and NEC Phones
Refurbished NEC Telephone Systems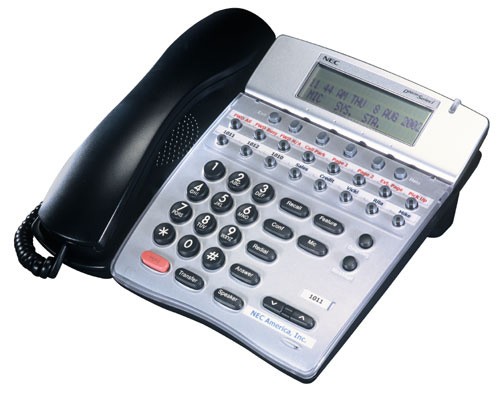 Used NEC Phones Available Now
Visit pages below for your used NEC phones needs.
Used NEC Systems and Phones
NEC phones and phone systens help businesses benefit from the greater productivity today's phones provide. The UNIVERGE family of desktop phones, in-building wireless systems and softphones help worker quickly and reliably access tools, information and individuals anywhere and at anytime. The many customizable options and advanced features available on NEC phones provide businesses even more flexibility in how they communicate.
NEC DTL 12D-1 Digital Phone 680002
NEC DTL 24D-1 Digital Phone 680004
NEC DTL-32D-1 Digital Phone 680006
Used NEC DTR-4D-1 Display Telephone (780031)
Used NEC DTR-16D-2 Display Telephone (780048)
NEC ITL-6DE-1 DT710 Display Telephone (690001)
NEC ITL-8LD-1 Display Telephone (690010)
Used NEC ITL-24D-1 DT730 Display Telephone (680004)
Used NEC ITL-32D-1 DT730 Display Telephone (690006)
NEC ITR-4D-3 Display Telephone (780019)
NEC ITR-32D-3 Display Telephone (780045)
Sell Used NEC Phones
We will pay you top dollar for your used NEC phone system and NEC phones. Just contact us today to sell used NEC phone systems and NEC phones in good working condition. We pay for freight. Call for more details.
Buy Used NEC Phones - Refurbished
We can quote an existing system configuration or design a refurbished NEC phone system to fit your needs. If required, we can install your refurbished used NEC telephone system through our nationwide network.